Let's look at how to invite your Team Members to Optii Service and Chat
Adding New Users
From within 'Settings', under 'User Management', you'll have the option to import a bulk list of Team Members using the 'Import Users' option, or you may invite users individually.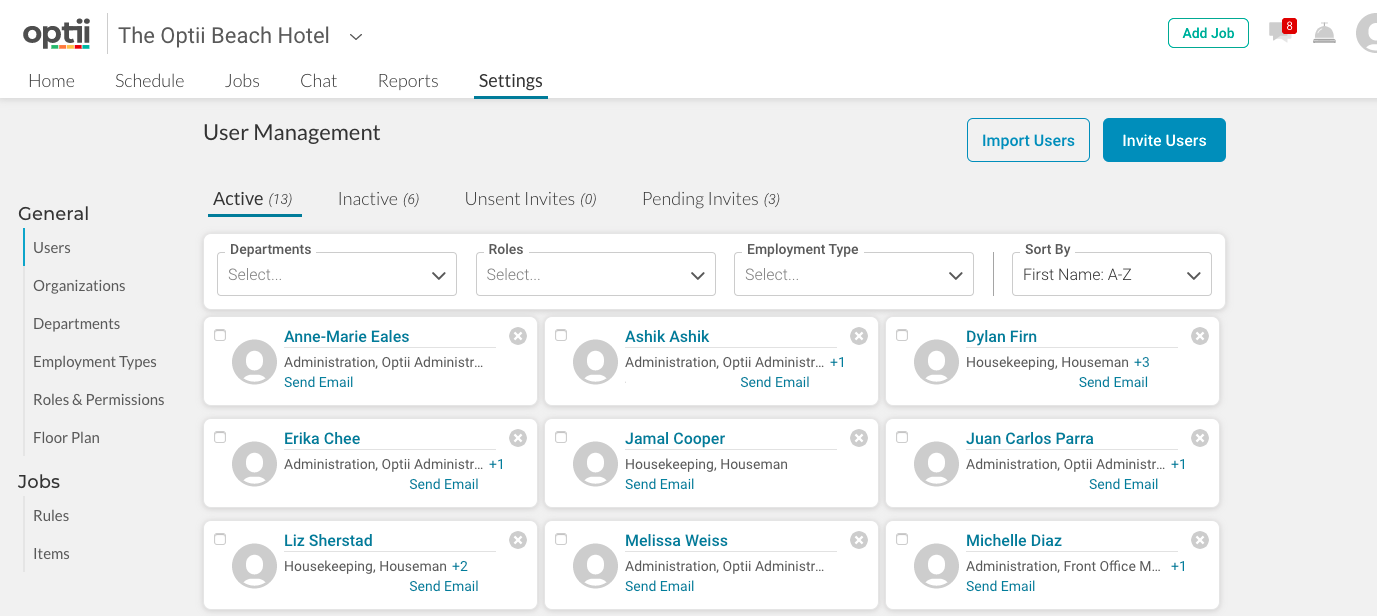 If you choose to invite users individually, complete the information in the pop-up form.
An email address is a mandatory field as this is how the user will receive their invitation.
If the Team Member works in more than one department or job role, ensure that you add each of their positions for scheduling and task assignment purposes.
You'll have the option to send the invite now or delay it until later.
If your Team Member needs help, or cannot access their email, you can create a quick access code and help them quickly create a user profile.
Have questions about this report or how to use the information presented in the report? -- reach out to your Customer Success Manager for help!