Our Chat module is now powered with Twilio's latest Conversation API.
The migration to Twilio's latest API will make it easier for us to support some desired enhancements like dynamic group messages, delivery receipts, read status, media support, and much more in the near future.
With this major upgrade, there is a small, inherent risk that you may temporarily not see your Chat history. If this happens, please get in touch with our support helpdesk at help@optii.com, and we will get right on it.
---
Now you can change your user profile language preferences to Chinese (Traditional), English (UK), Japanese, Spanish (Castilian), and Tagalog!

Once you change the user profile languages, all the labels and system messages in Optii will be translated into these selected languages.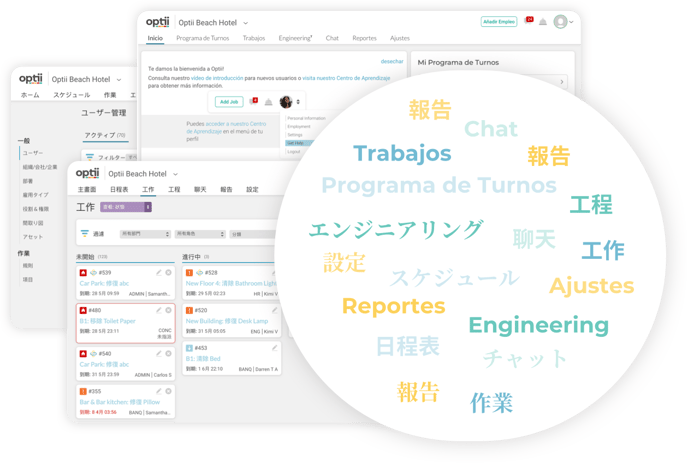 ---
Other Enhancements and Bug Fixes
When a new department is created, and you are added to that new department via your user's Employment settings, you will automatically be able to filter jobs by this newly added department.
On iOS devices, you should now see the appropriate app header when resetting your password.
Also, on iOS devices, you should immediately see the job when clicking on a job escalation push notification.
On Android, you should be able to close the Job Detail page more easily.
---
Would you like to participate in our Preventative Maintenance Checklist Usability Test Sessions?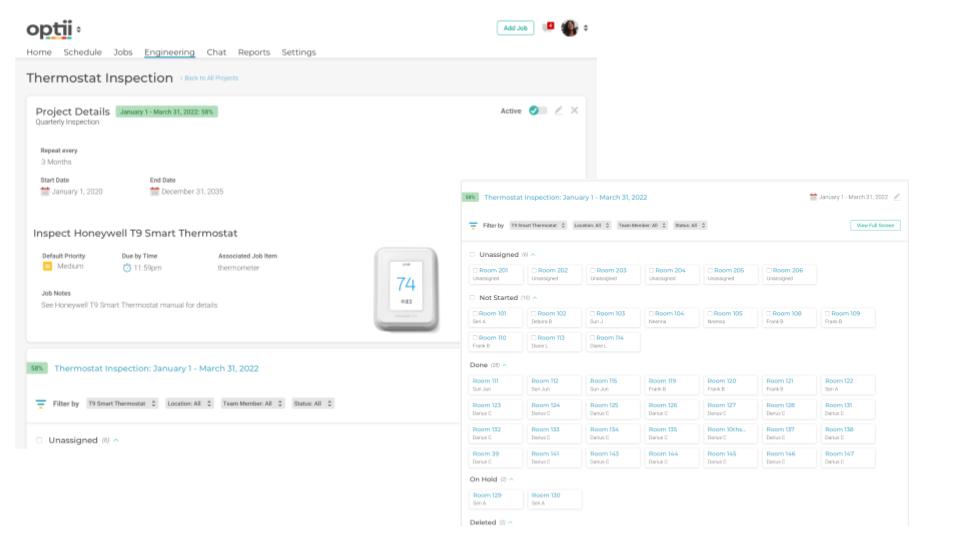 Please reach out to our Customer Success team, and we will schedule a 45-minute feedback session with you and your team.
---
What if I have Questions about all of this?
Your Optii Success Manager is awaiting your call - ask as many questions as you can!
Call on:
+1 512 793 7706 if you are located in the US, or
+852 3956 0630 if you are located in Asia, or
+44 20 3037 8851 if you are located in Europe, or
+61 7 5292 5166 from anywhere else.
If you prefer to email, reach us at help@optii.com.