Here we go, the 2nd release of 2021! New features as well as bug fixes, and user experience improvements.
Jobs by Team Member View
This is in beta and will be generally available in our next release.
We are excited to introduce the ability to view jobs by Team Members. This feature complements the jobs by status view with the ability to see a timeline of what your team has completed, what they are working on now, what they still need to do, and jobs that are not assigned.
Easily balance your team's workload by dragging and dropping jobs to the desired team member, see gaps in time between jobs at a glance, and use filtering and search to find jobs and view their details.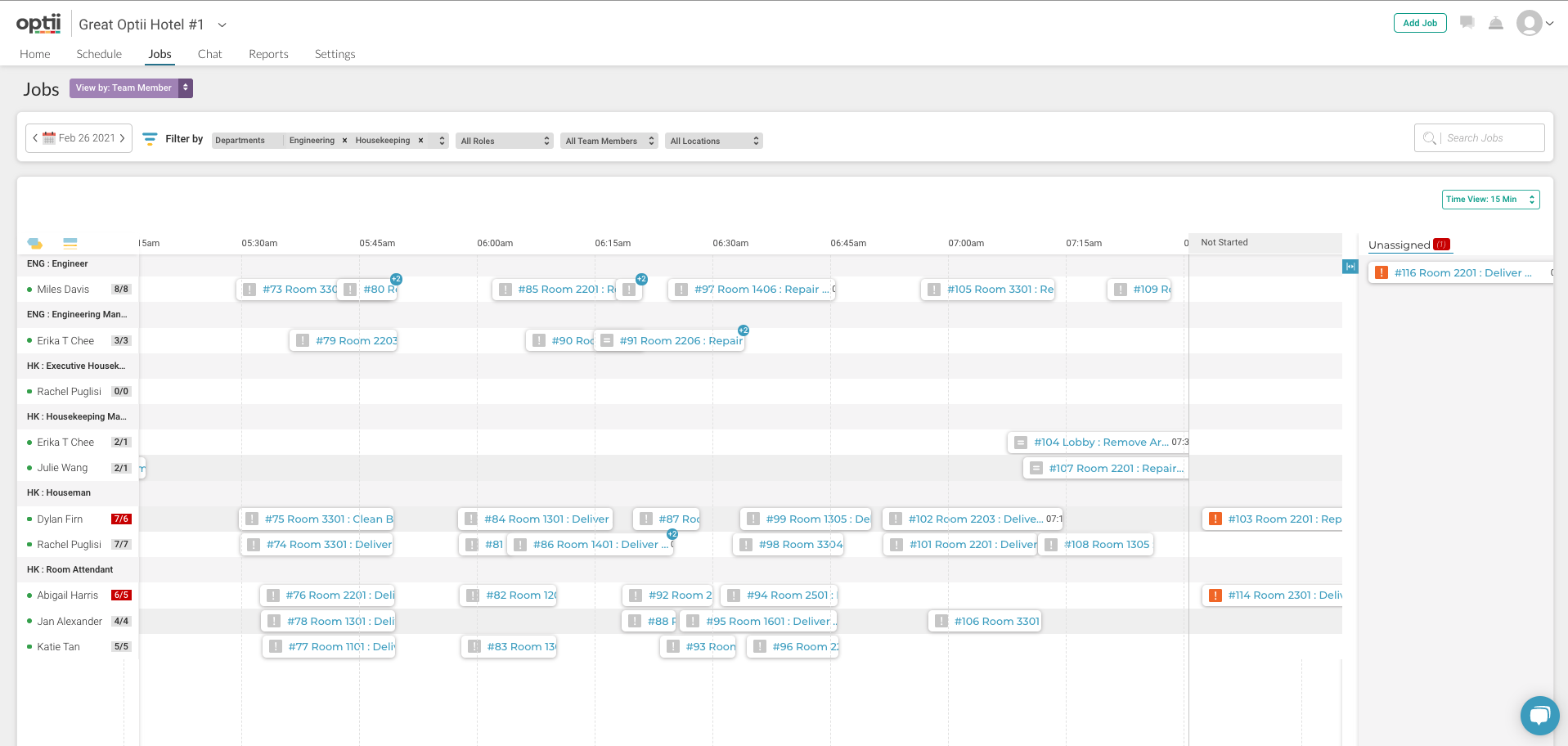 To take a deeper look at how to read the information on this screen, please check out this Learning Center article.
Homepage Dashboard
This release also introduces the home page dashboard for Android and desktop devices. Get a snapshot of average response time, today's top jobs, and a quick view of any jobs that are overdue as well as how many have not been started, are complete, and on hold.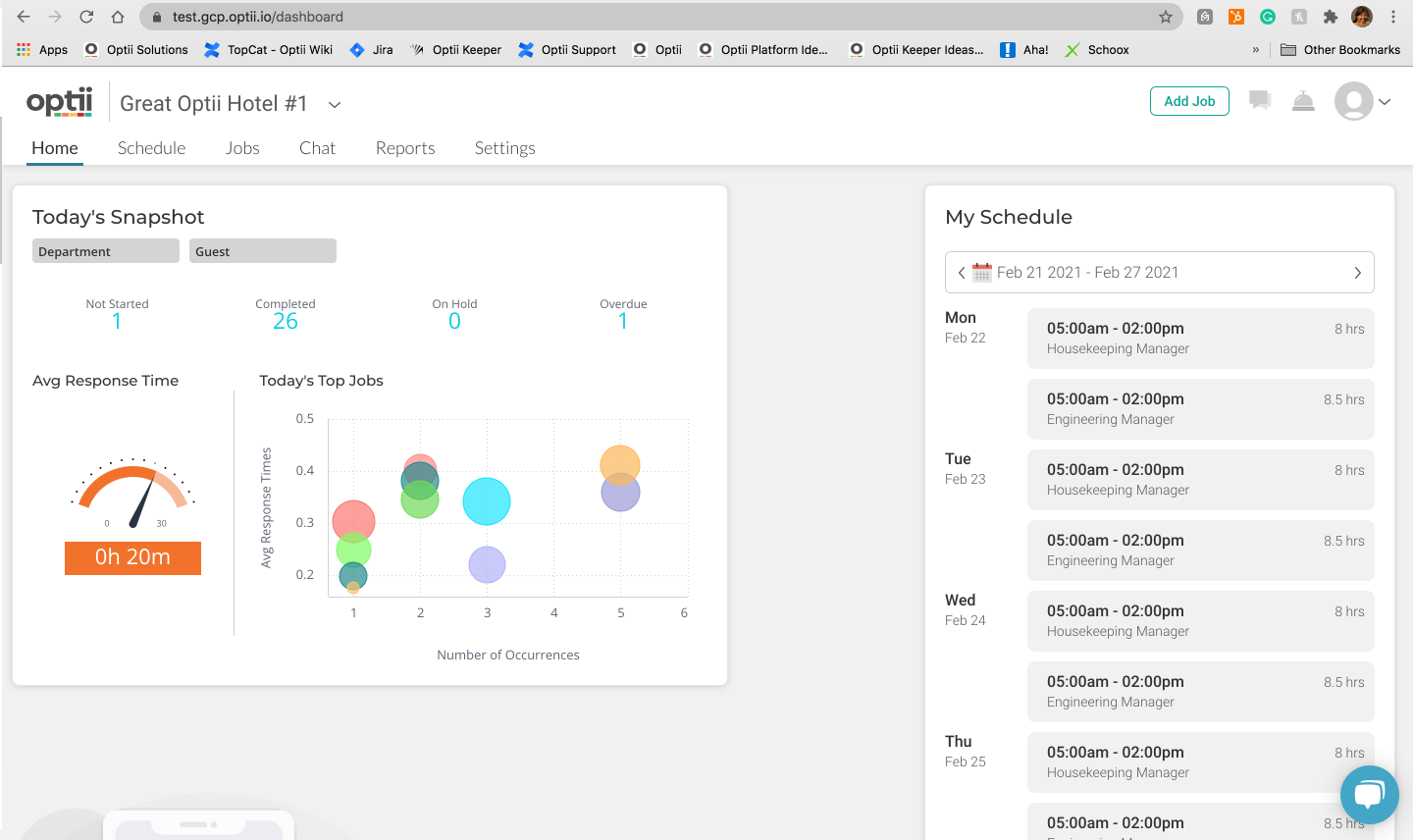 Reports
The Job Activity Report now includes Total Costs and Avg. Cost Per Job KPIs. We have also enhanced the duration calculation by subtracting the paused time from the total duration calculation. In addition, we replaced Job ID and Notes columns with Date Started and Labor Cost, updated styles, and enhanced filtering options.
Lastly, the top PDF report link is also available to get a snapshot of the KPIs, graphs, and a partial snapshot of the table records. If you would like to print all the records on the table, you can now use the 3 dot menu on the table view and select download PDF.
Bug Fixes and User Experience Improvements
Fixed bugs in reports with table data loading, user data customizations, and session timeouts.
Fixed a bug in user invites that didn't allow a user to send invites in newly-created properties.
Fixed bugs in chat that could cause some team members to appear deactivated in direct message lists, channel display errors, and errors after following chat notifications.

Fixed bugs in Job Items that caused duplicate records, issues with Load More, and filtering.

Fixed various bugs for styles and interactions to improve the user experience.
---
What do I need to do now?
No need to take any action, we'll upgrade Optii for you! Feel free to contact us should you have any questions or anything to share!
Version 3.0.10 - March 2021