Now your Bulgarian, French, and Russian speaking team members will feel right at home using Optii
Your Bulgarian, French, and Russian speakers can set their language preference to the corresponding languages. All the labels and system messages in Optii will be translated into these selected languages.
In the coming months, we will release Italian, Estonian, Haitian Creole, Greek, Chinese (Simplified and Traditional), Tagalog, and Japanese.
---
In preparation for Preventative Maintenance, we have added some requested Job Actions.

We heard your feedback, and now you will see more job action options while still being able to Add and Edit Jobs easily.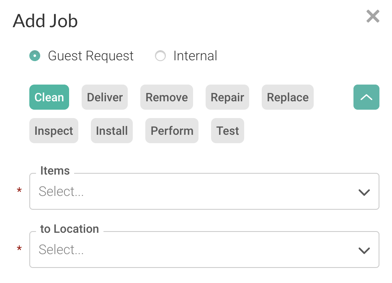 Note: The new Actions will be translated into other languages in our next release
---
Other Enhancements and Bug Fixes
As we continue to grow, we are making sure to keep the app snappy by enhancing the performance when loading Chat, Schedule, and the Job Status pages.
You should see an improvement to the translated confirmation messages as a couple were missing parts of the message.
On Pending Invite, you should see an enhanced experience when adding a new position upon editing the invite.
On the User Profile mobile field, you should no longer have issues selecting any country codes. This fix will also make sure that you receive all Schedule SMS messages.
---
Would you like to participate in our Preventative Maintenance Reports User Feedback Sessions?

Especially if you have strong opinions on what reports you want to see for Preventative Maintenance, please reach out to our CSM team, and we will schedule a 45-minute feedback session with you and your team.
---
What if I have Questions about all of this?
Your Optii Success Manager is awaiting your call - ask as many questions as you can!
Call on:
+1 512 793 7706 if you are located in the US, or
+61 7 5292 5166 from anywhere else.
If you prefer to email, reach us at help@optii.com.