Use the copy notes feature to duplicate the same note across multiple rooms with a few quick clicks!
Optii Housekeeping now gives our users the ability to copy notes from one reservation to another room or multiple other rooms. Keep reading to see step-by-step how to use this new functionality:
1. Enter your original note to any room that requires the information you are sharing: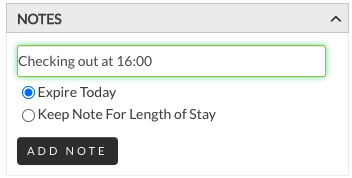 2. Click on the 'copy' icon, two sheets of paper, to choose to which rooms you would like to copy the note.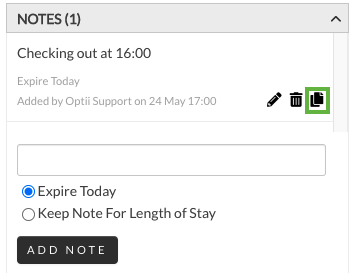 3. From the popup window, select the rooms that should receive the same note. You can choose the rooms by scrolling through the entire list, by filtering by room type, tower, or section, or by using the search function. Each room clicked will be given the copied note. Once you have selected all rooms, click 'apply.'
4. Your notes will now appear on all rooms that were selected. If you miss a room, simply go through the above steps to copy the note to additional rooms.