Channels keep your team organised and updated with your precise instructions.
Channels can help you bring order and clarity to work. With the right teams and information in one place, your teams can communicate and get updated with the latest instructions so that they can move forward.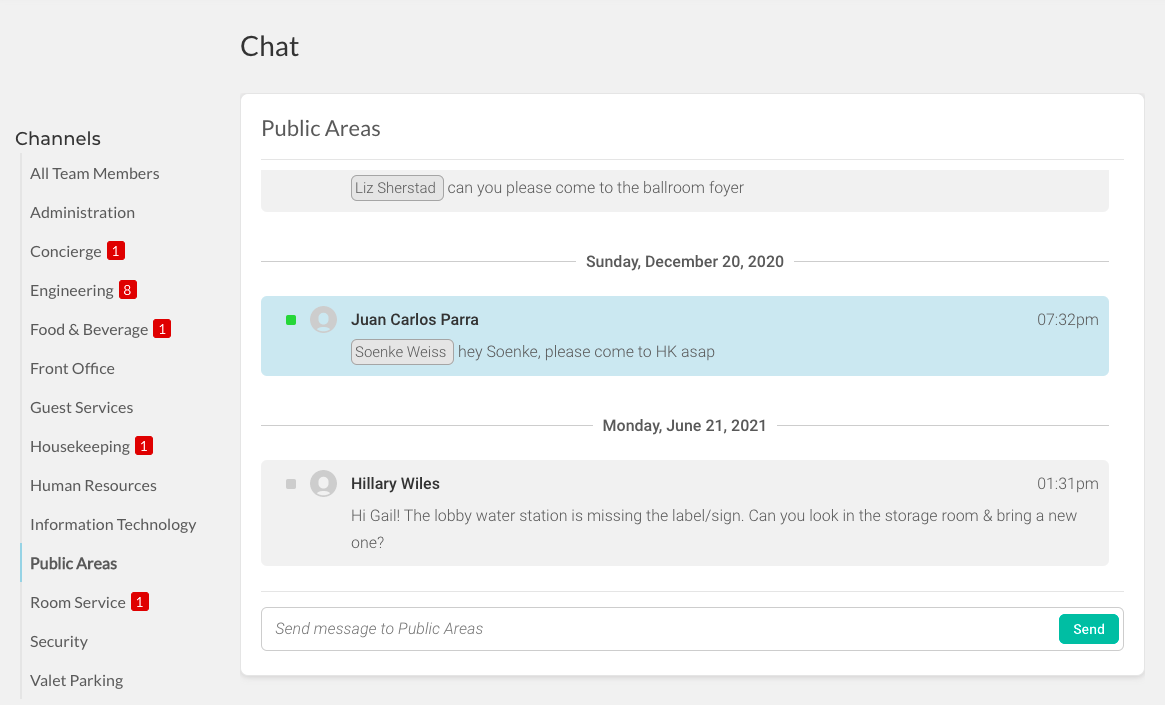 When you add a new department in Optii, you are creating a new channel. You can then decide who can join your channels. Choose departments on your user's roles permissions to include your colleagues who don't have access to your departments.
Bonus Tip: bring your instructions to life using the channels to keep your team updated with what's happening in your hotel.
To get more help with your channels, contact your Success Manager today.