DM's are for smaller conversations outside of channels.
Imagine you want to communicate or ask a specific teammate but don't want your team to see what you are asking or communicating.
DMs would be for smaller conversations outside of channels and keep the communication between you and your teammate.
Click on a + sign next to 'Direct Mesages' and select a team member from the dropdown list or enter the name on the search field to narrow down your search.
Enter your desired message, and when you are done, click on 'Send'.
Immediately your teammate will receive a push notification that a message has been sent so they can quickly check and move forward with the work.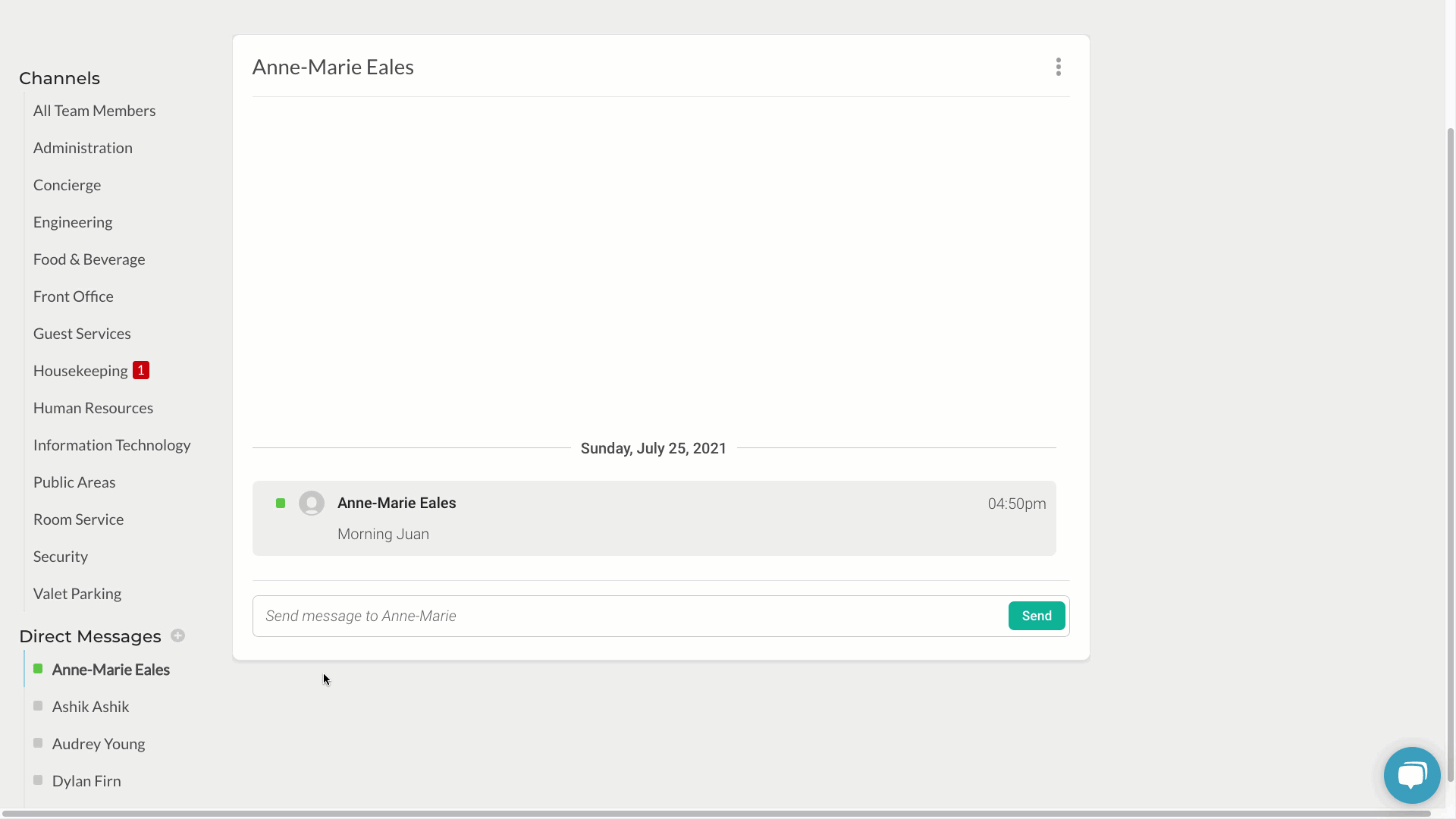 To learn more about push notifications, please click here or contact your Optii Support team.