This tutorial will show you how to place a room on rush from the Optii app.
In the day-to-day of Housekeeping, leadership will often find themselves away from their computers. The Optii Housekeeping app makes it easy to stay in touch with your team from your mobile device!
Following the quick steps below, you can rush a room from the palm of your hand.
1. From your task list click on the menu button in the top left corner of your screen. Then choose 'Floor Plan.'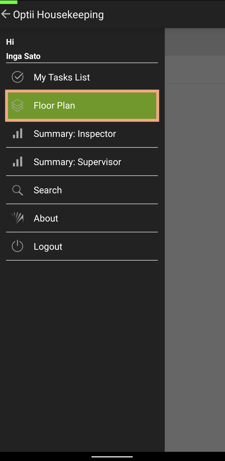 2. From the floor plan choose the floor that the room is located on and then click on the room that you would like to rush.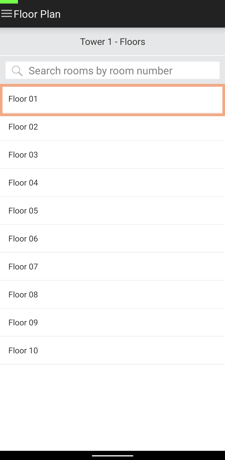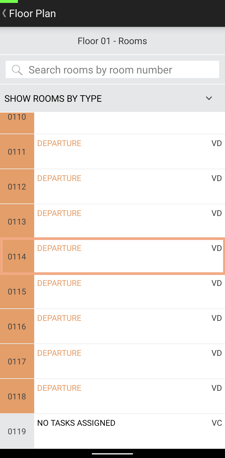 3. You will now see the room information. Click on 'Room Details.'
.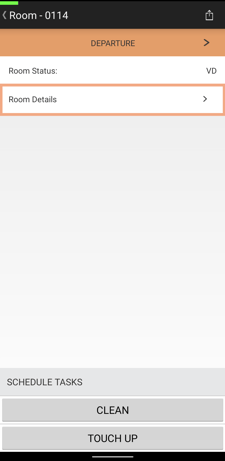 ..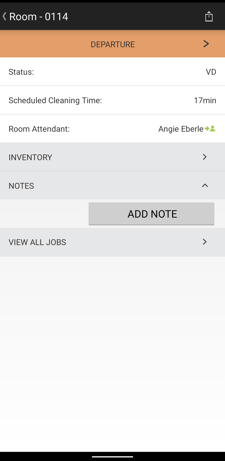 4. From the room details screen click on the options menu in the top right corner. From this menu you can select the 'Rush Room' option and the room will be rushed on the room attendants board and will reflect this on the floor plan and Optii Hub.