Learn how you can add notes and pause cleaning tasks in Optii using your device
Why would I need to add a note and pause a room in Optii?
There will be times that a Room Attendant may need to pause the cleaning of a guest room and need to indicate this in Optii. Perhaps the Room Attendant needs to replace a pillow with a brand new one, or needs to switch out her vacuum cleaner bag before completing a task.
Optii has the functionality to allow the housekeeper to place the cleaning task on hold and essentially "stop the clock" when necessary.
Caution: Consult with your manager on how and when to use the 'PAUSE' option during cleaning tasks.
How can I add a note and pause a room?
It is the best practice to add a note to any room that is being paused so that all Optii users are able to understand the status of the room.
Before you press 'Pause' in your app, let's 'ADD NOTE' to allow you to explain why you are pausing the room task.
Type the note using the Keyboard displayed in your Optii App and when finished press 'SAVE'.
Once you have saved the note you can now press 'PAUSE'.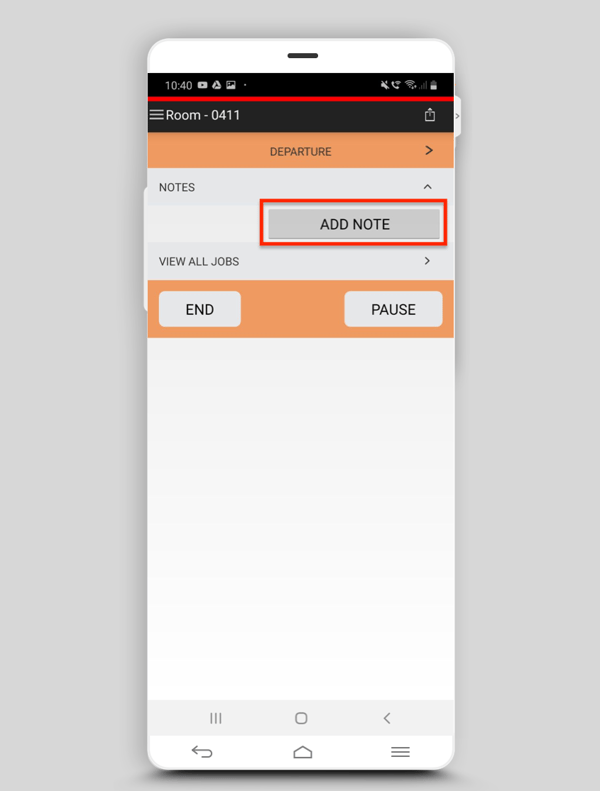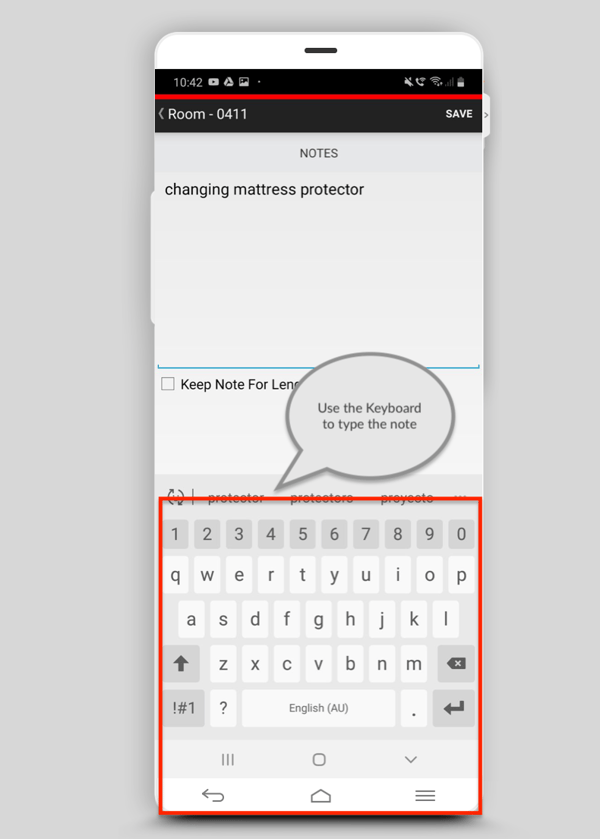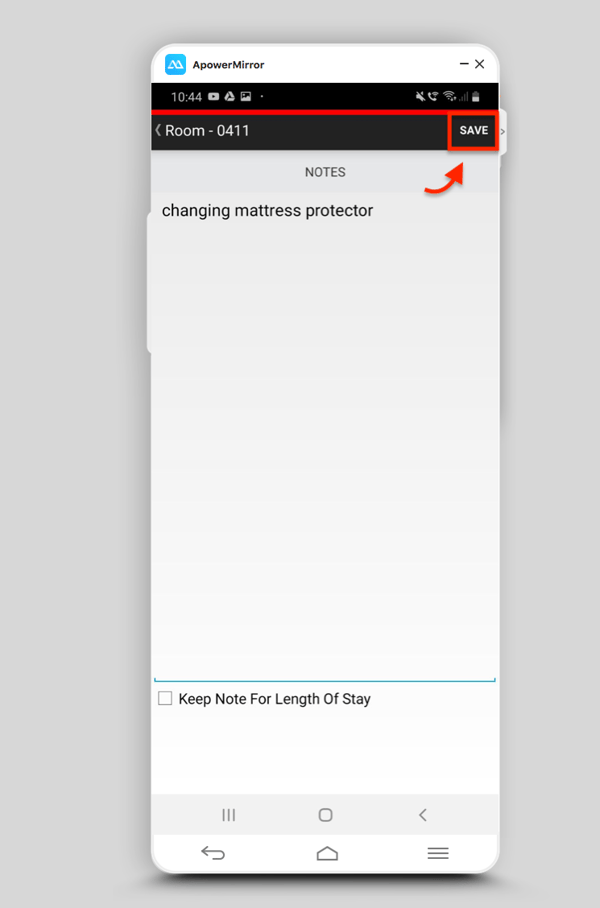 RESUME
Before you complete the task, press 'RESUME' to continue the cleaning task, and once completed press 'END'
This will change the status of the room from vacant dirty to vacant clean.
If you are a room attendant when you press 'END' the room status will change from Vacant Dirty to Vacant Inspected automatically on your PMS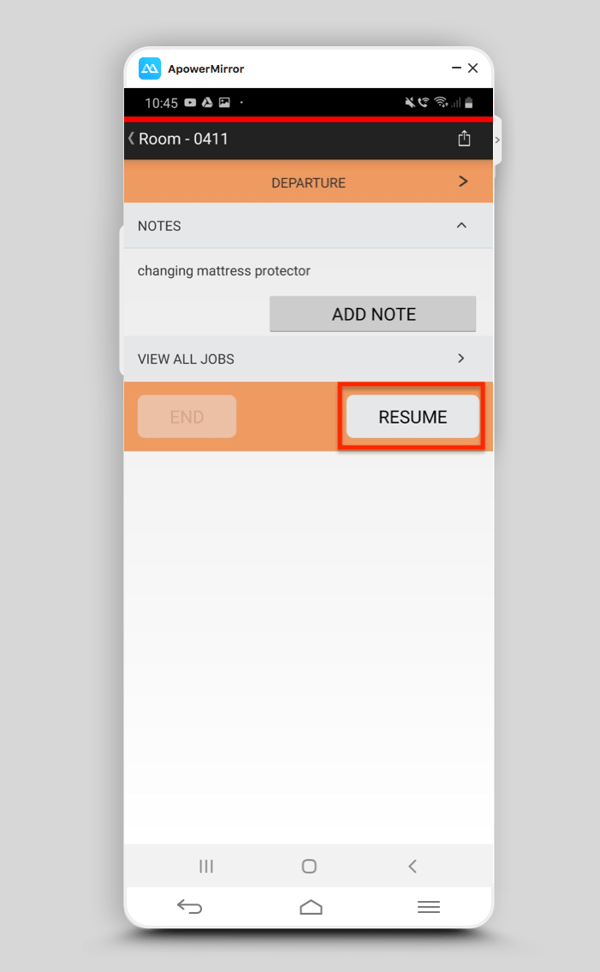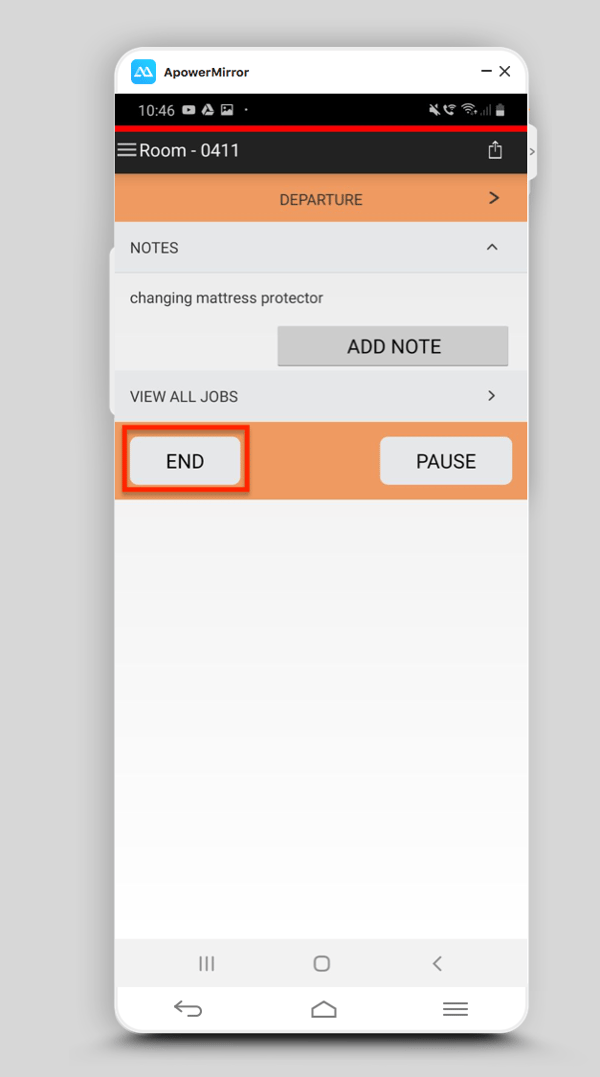 If you have any questions about the pause functionality or any other features in Optii, please contact your Customer Success Manager!