This module will guide the user on how to complete an extra job - linen change when cleaning stayover rooms
Towel and linen programmes can dramatically reduce the impact of hotels on the environment by saving water, emissions of Co2 (from the energy consumed) detergent and the need for the associated wastewater treatment and disposal.
In Optii, we understand the importance of this green programs around our valued customers; our dedicated configuration system allows the management to set up the frequency of the extra jobs in particular how often the linen must be changed after guest check-in, i.e 2 days after check-in or 3 days after check-in.
Depending on the frequency set up by the manager the extra job will appear automatically in your Optii App.
This guide will assist you in how to read this information and complete the extra job action in Optii.
Step 1: Select and press on the room number (stayover) you want to clean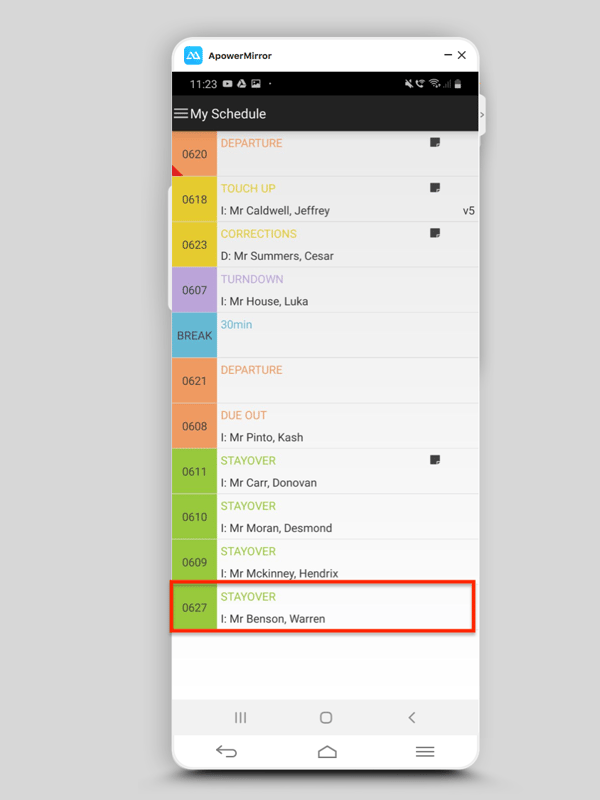 Step 2: Identify if there are any extra jobs assigned to the room. Take a look at 'EXTRA JOBS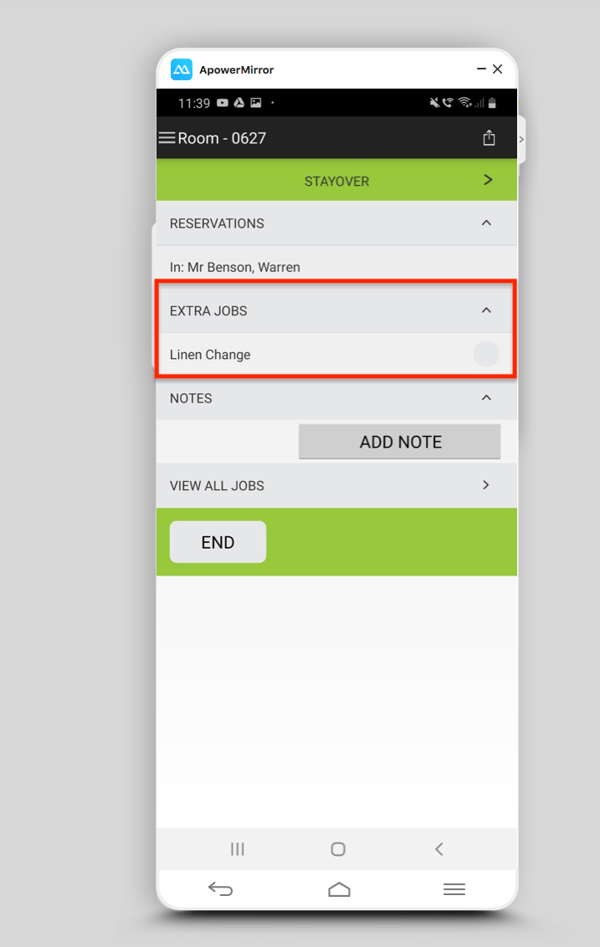 Step 3: once you have changed the linen during the service, go to your app and tick the round circle to indicate to your supervisor that you have changed the linen in this room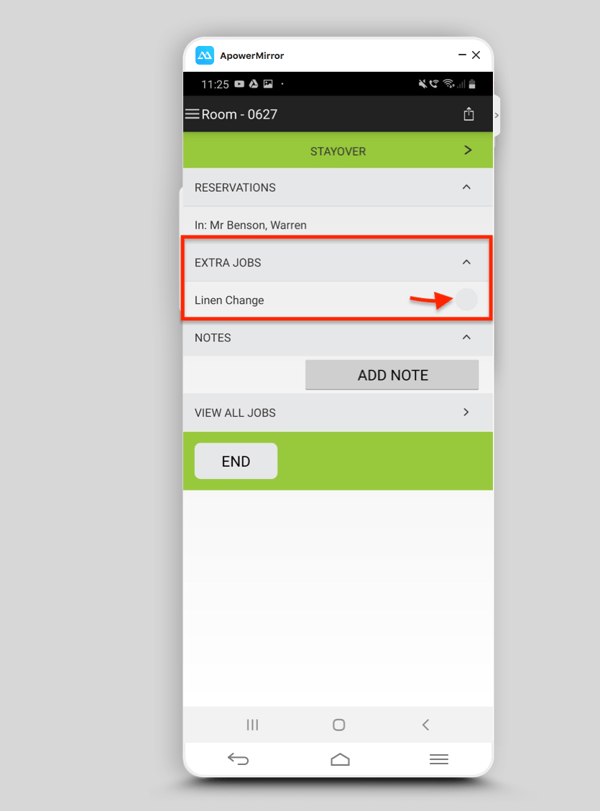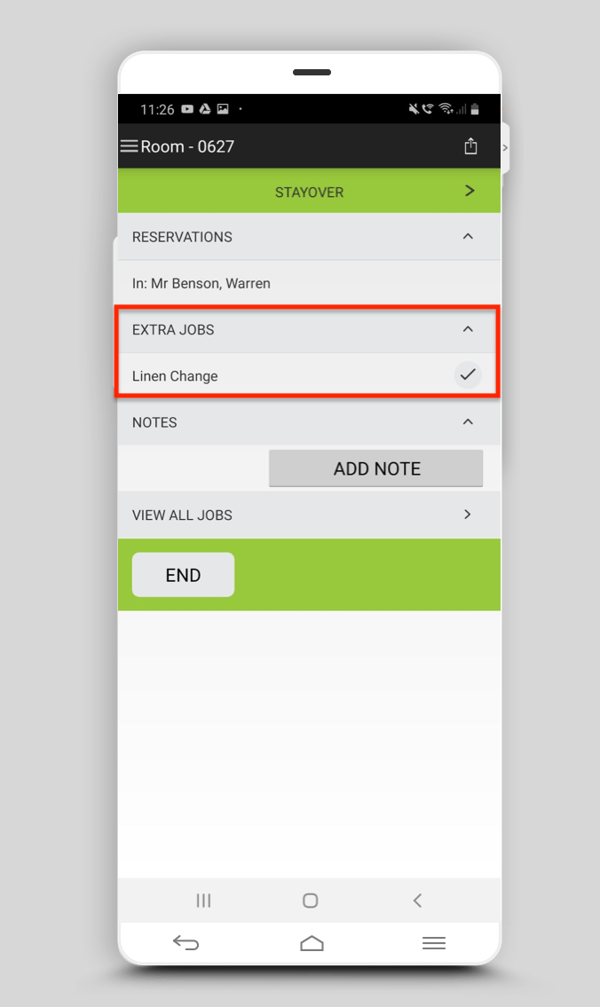 Once you have completed the cleaning go ahead and select 'END' and confirm the selection.