The Optii App for Room Attendants: How to Logout from Optii
How can I logout from Optii?
We encourage all users to log out from the Optii app once they have completed their shift.
This will allow the managers to identify quicker and easier who has completed the schedule and have returned the device to the housekeeping office.
Note: always follow the instructions from your direct manager on how you should return the device at the end of your shift
Step 1: Locate the Menu Bar on the top right side of your app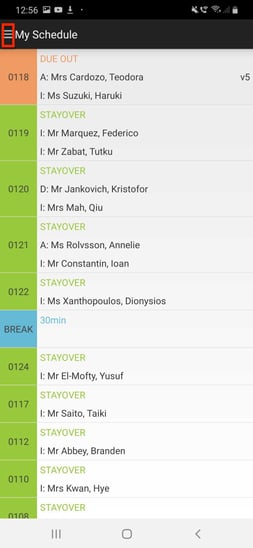 Step 2: Select 'Logout' from the menu options and confirm the selection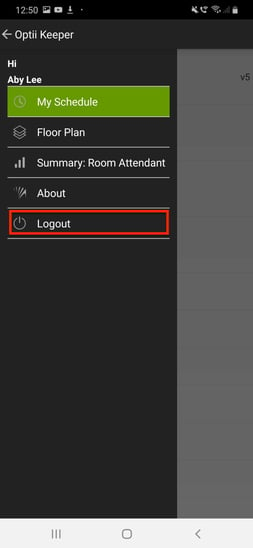 Once you have confirmed the selection you will be logged out from Optii and you will be taken to the main screen app