This article explains the steps to share notes from your morning briefing with your team to read on their devices.
Is there a VIP group arriving today? Is there an Employee Meeting happening with the GM today? Use the 'Daily Briefing' notes to communicate any important news with your entire team in one place.
SETTING UP BRIEFINGS
Log onto the schedule and select the "Gear" icon on the top right of the page
Select 'Briefings setup'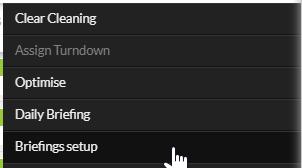 3.Enter in the desired Start Time and End Time by hour and minutes
4.Select [Apply]

EDITING OR SETTING UP TODAY'S BRIEFING DETAILS
1. Select 'Update Today's briefing details' from below 'Daily Briefing'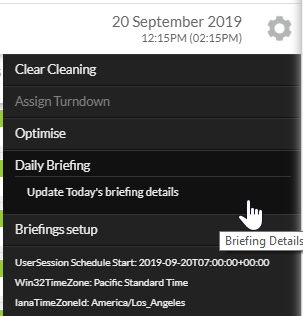 2. Update the start time by hour and minutes
3. Type in the message that will be displayed on the Room Attendants' devices in the box below 'Briefing Notes' and select [Apply]: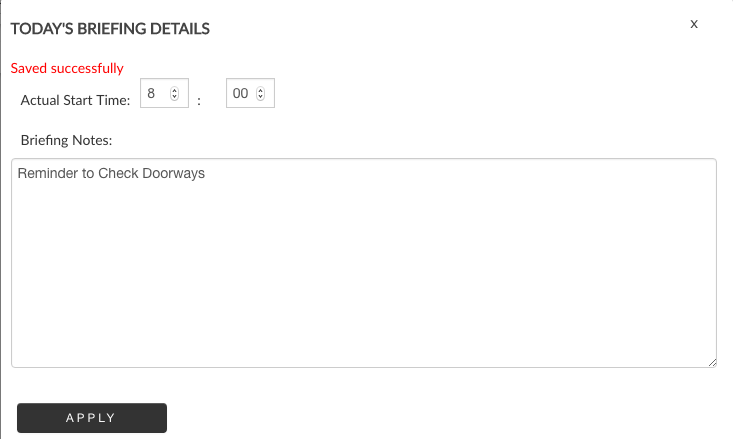 TO VERIFY FUNCTIONALITY
Log onto a Room Attendant's device
Select the slider from the top left of the device screen
Select 'Summary: Room Attendant'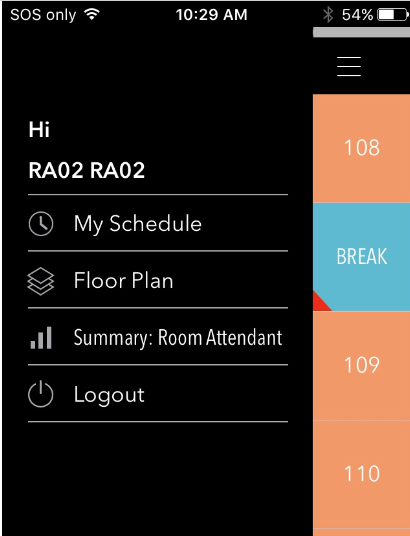 4. Select 'Briefing Notes'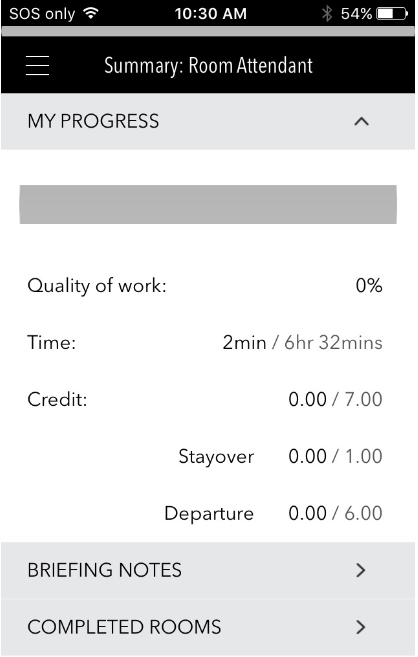 5. What should be displayed are the same notes that were entered into the HUB above.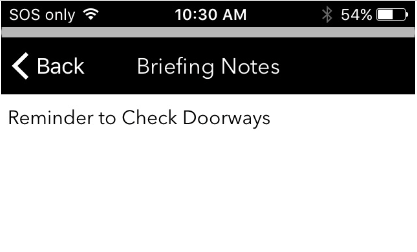 This document contains proprietary and confidential information of OPTii Solutions, and is not to be used, copied, or disclosed without written permission. All rights reserved.