1 min read
Target due times allows your team to know how faster they should respond and fulfil a guest or internal request job. This way, you can keep your team always focused on the bigger picture!
Let's take a look at how you can set your target times in Optii!
Update your target due times
Click on Settings and select Rules from the left-hand side panel.

Click on the edit icon and select the new times from the drop-down list or enter a new one if it does not show from the list.


Click 'Update' to save your changes!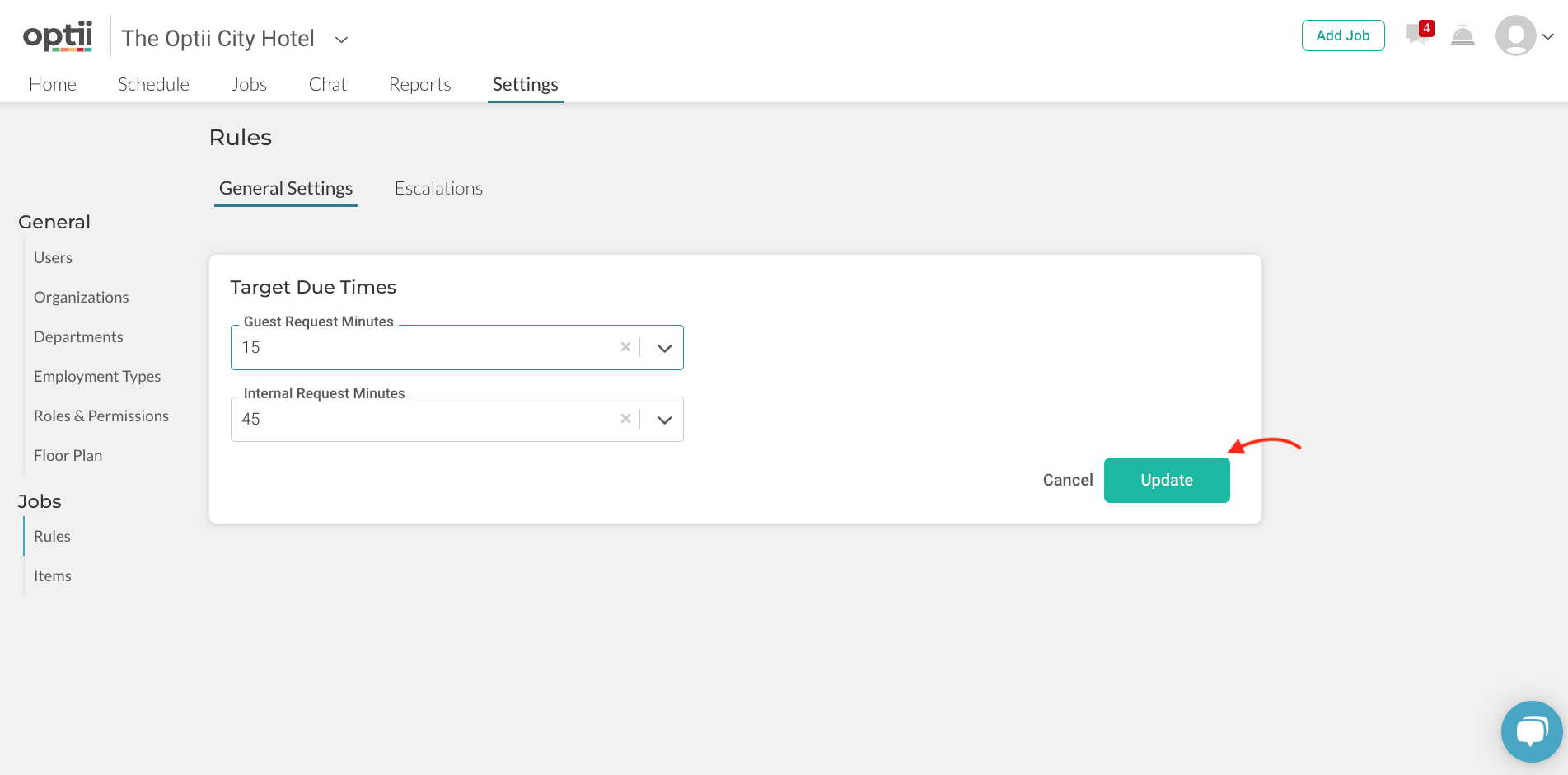 And just like that, your new targets have been updated in Optii. Remember, you can change these values anytime, simply follow the same process, and don't forget to click 'save'.
Do you want to add a new job now? click on your Optii system and give it a go!
To learn more about the target due times, contact your success manager at help@optii.com. We're available 24/7 and happy to help!