Setting up your Android® device to work with Optii Keeper is quick and straightforward.
Just follow these step-by-step instructions to get it right the first time:
1. Go to the Play Store and search for 'Optii'.
2. Download the 'Optii Mobile' app onto the device. When the download is completed, install the 'Optii Mobile' application.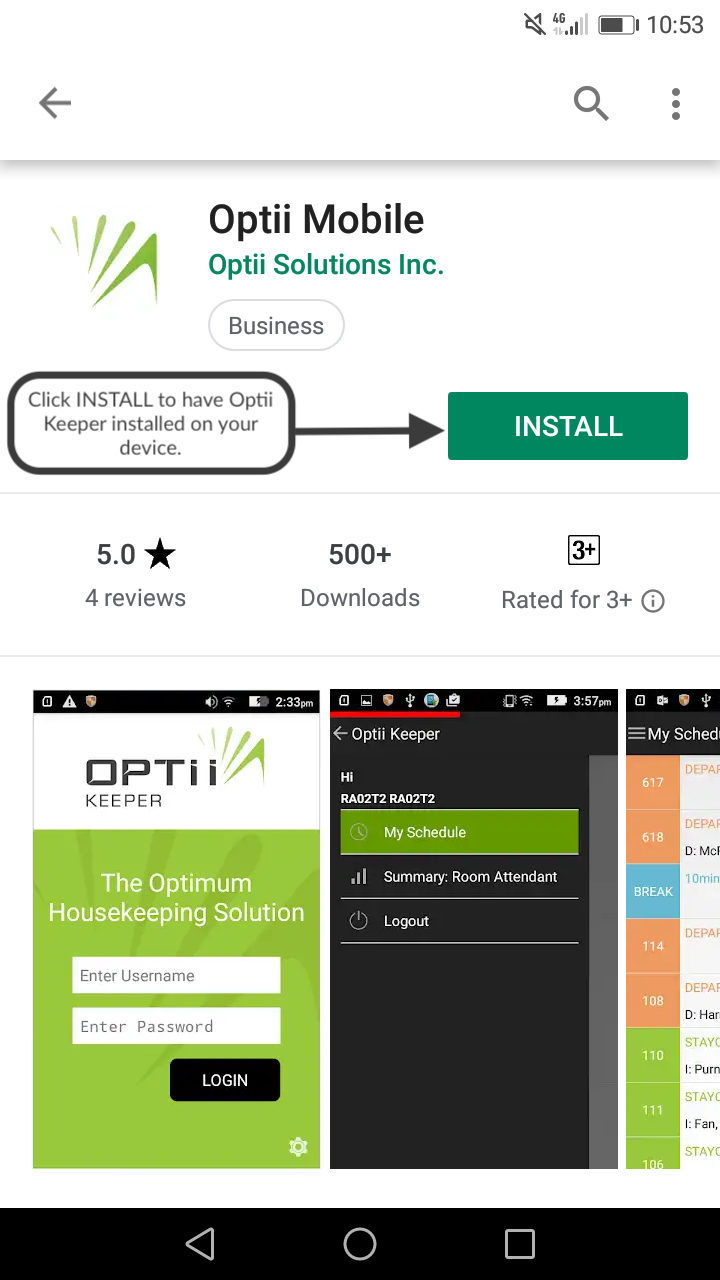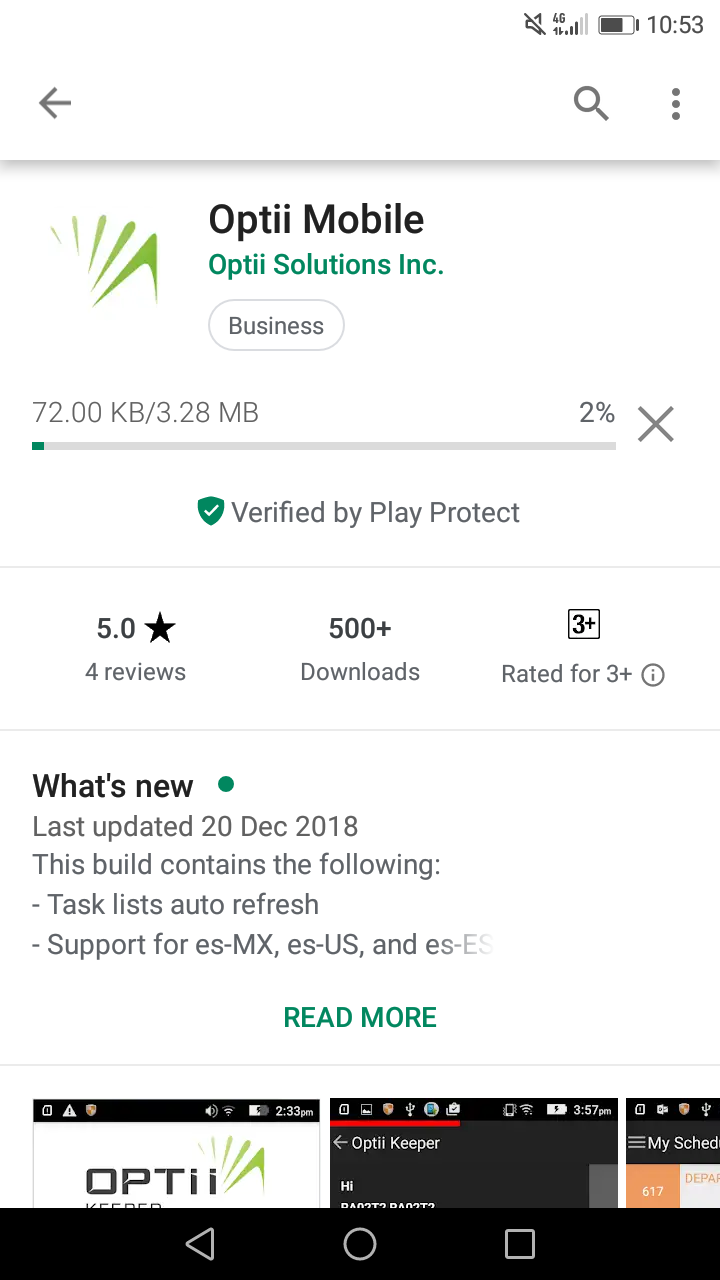 4. Locate 'Optii Mobile' icon on the device's home screen and tap on it!
Once the program is open, select the "gear" icon on the bottom right of the screen.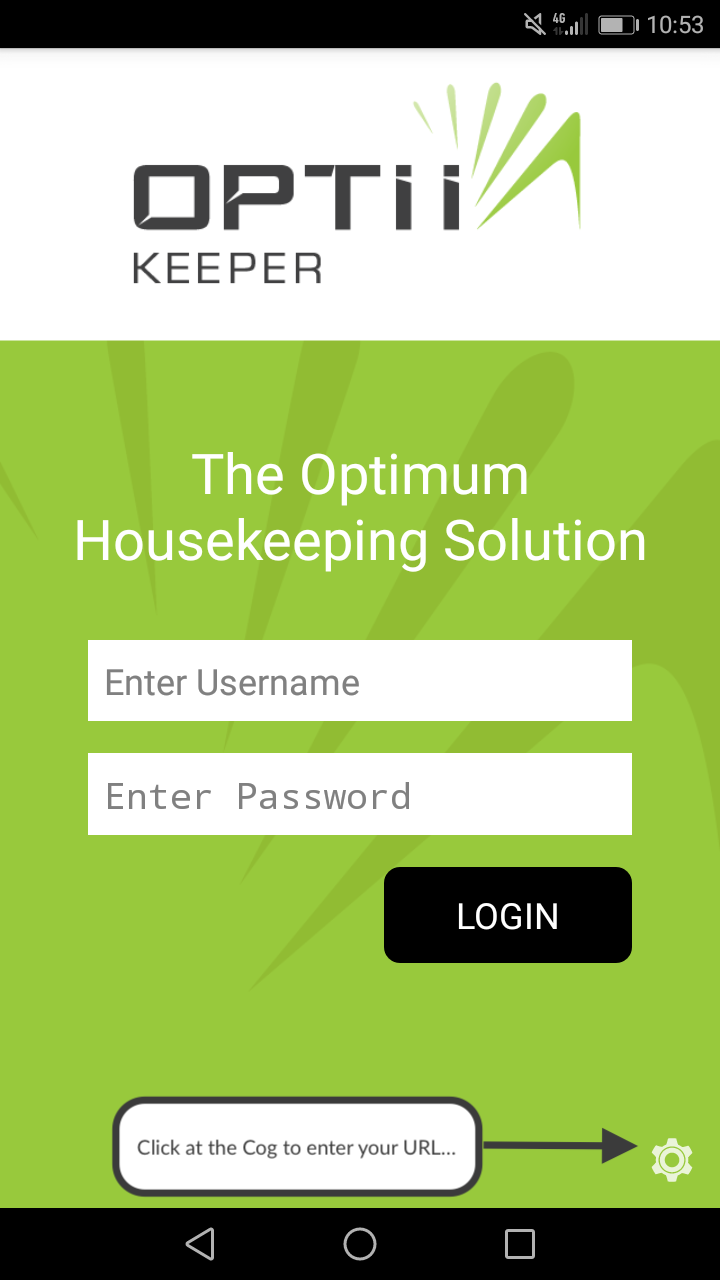 5. You will see the menu in the image below:
Enter the 'Hotel ID' and 'Server URL' provided by your Optii Account Manager: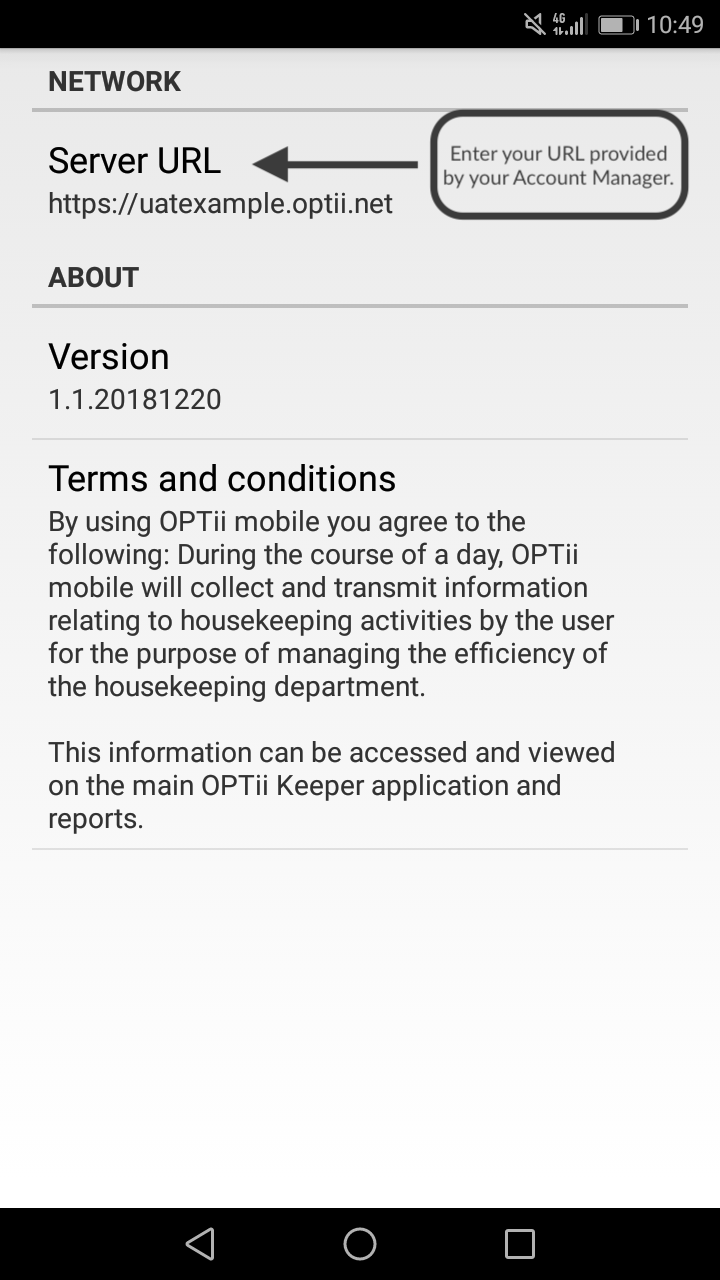 From the device's home screen, tap on 'Optii Mobile'
You should now be able to log in with the provided credentials from your property.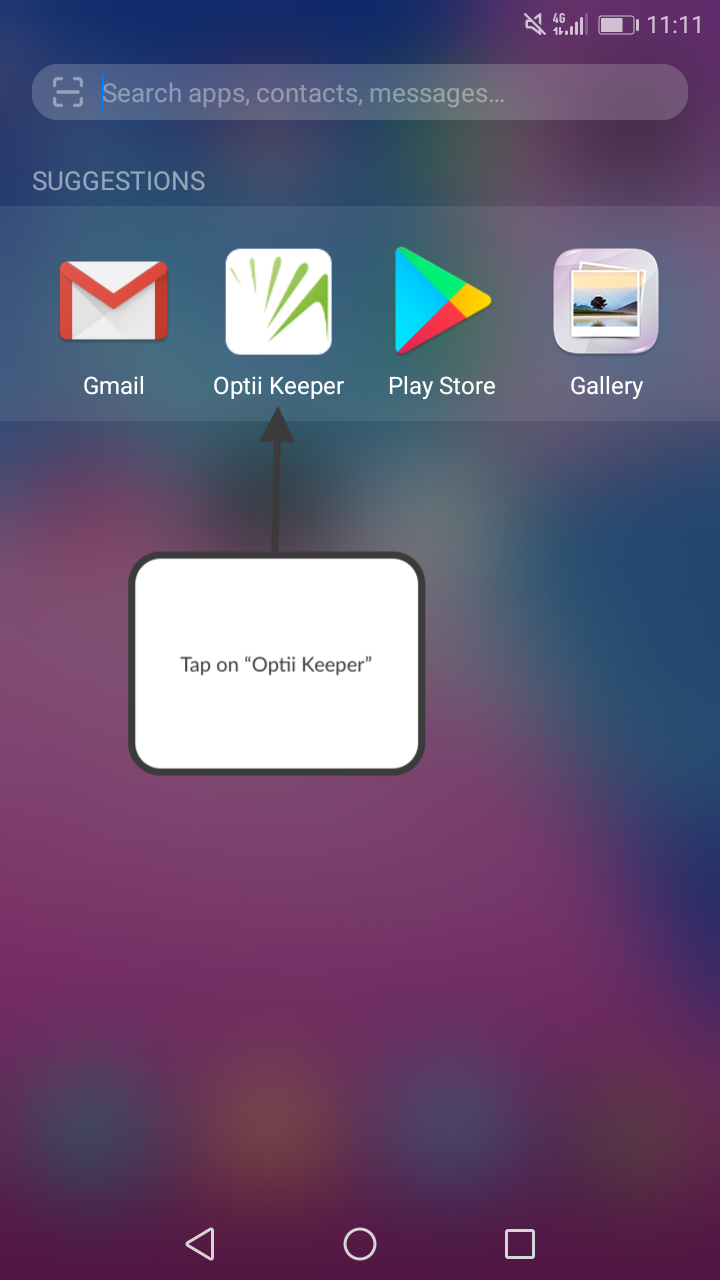 When logging in, make sure that the department has authorised your device through the Optii Keeper HUB - under the 'Configuration' tab.
For more information in how to authorise your device, please click on the link provided: http://6312785.hs-sites.com/knowledge/authorizing-a-mobile-device
This document contains proprietary and confidential information of OPTii Solutions, and is not to be used, copied, or disclosed without written permission. All rights reserved.